Navigating Dementia would not have been possible without the help of our partners to develop this digital support service.
We would like to extend our thanks for their passion, support and knowledge on behalf of those in our community who are having to navigate their journey with dementia.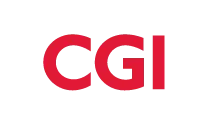 Founded in 1976, CGI is among the largest IT and business consulting services firms in the world. CGI has been delivering secure, mission-critical IT solutions for commercial and government clients working in Space, Defence and Intelligence for over 40 years.
The RAF Association is delighted to be working with CGI in a long term partnership which will support many aspects of our charities work. Navigating Dementia, a digital support tool for today's RAF community has been made possible by the talent and dedication of CGI, whose expertise and services have been given completely free of charge to the Association to see this tool come to fruition.

The Armed Forces Covenant Fund Trust supports the Armed Forces Covenant by delivering funding programmes that create real change to Armed Forces communities across the UK.
The RAF Association is grateful to have received funding for the next three years from the Armed Forces Covenant Fund Trust, it enabled the development of Navigating Dementia, a digital support tool supporting the RAF community affected by Dementia. Thanks to this funding, the Association will be able to support website content and future development; website hosting; marketing; project management and administration; a forum moderator and ongoing evaluation of this service.
Thank you for rating this content
Tell us how we can improve this page?